Image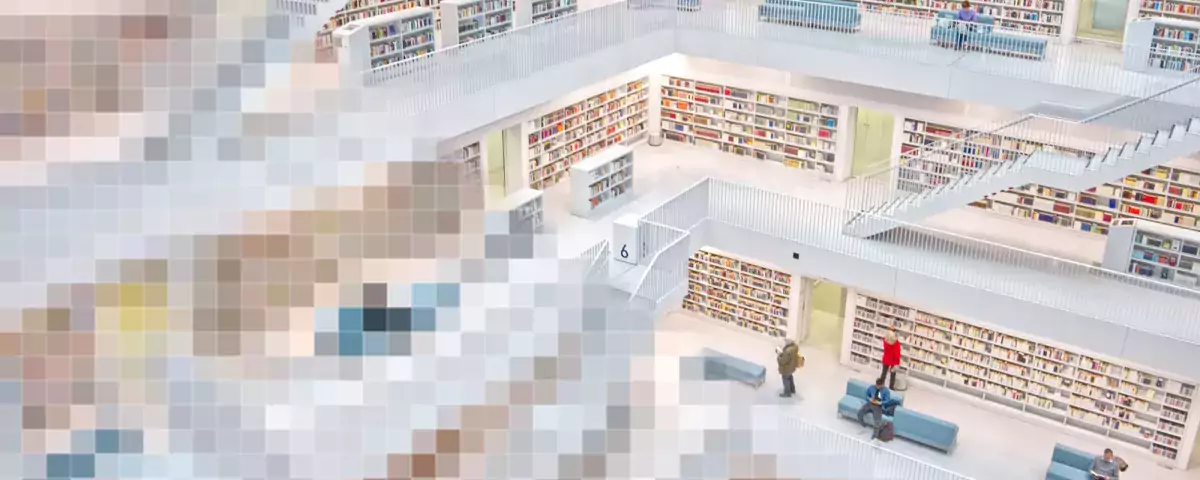 30.01.2020 | Blog
How public authorities benefit from Enterprise Search
Search and retrieval, knowledge management and smart information logistics are central building blocks for every digitization project - both for companies and public authorities. With a good AI-based search and analysis software, even databases of billions of documents can be efficiently evaluated.
Even if it is called "Enterprise" Search, a search and analysis software is not only suitable for companies, but also for public authorities. The benefit for the employees: they can quickly find and evaluate the information relevant to their work from huge databases, even if they are distributed across different systems, wikis or directories. They are retrieved, for example, from e-mail applications, content management and document management systems, as well as from network drives - and not only from in-house computers, but also to some extent already from cloud applications.
In order to be able to connect all these distributed, constantly growing unstructured and structured data sources, professional search solutions such as iFinder5 provide suitable connectors. When searching for information that is important to them, employees can quickly narrow down the hits using powerful and combinable filters and personalize them with individual search profiles. An integrated rights management ensures that only data they are authorized to access is displayed in their hit lists.
Classic search
One example of the classic application of Enterprise Search in public authorities are the regional agencies of the German Pension Insurance in Westphalia, North, Rhineland, Central Germany and Braunschweig-Hanover. With iFinder5 elastic, the employees of the five regional agencies can process requests for information from insured persons regarding their pension accounts more quickly. The enterprise search solution provides them with all necessary information, documents and legal regulations from a wide range of data sources in a single central search interface.
Intelligent information linking for versatile application possibilities
However, the benefits of modern enterprise search software for public authorities go far beyond just searching. With the help of artificial intelligence and machine learning, it can recognize patterns in data, relate data to each other and show connections. This enables a 360-degree view of all important information as well as fast and comprehensive analysis.
The applications are numerous. In addition to classic searches, these include, for example, analyses of GDPR-relevant data, e-discovery applications for securing and identifying investigation-relevant data or forensic analysis for detecting and uncovering cases of fraud:
Analysis of GDPR-relevant data
With the help of enterprise search applications, personal data can be systematically tracked down, whether it is stored on file servers, in e-mails or in the ERP or CRM system. Information gaps can thus be closed and employees get an exact overview of where GDPR-relevant data is located so that data can be deleted or requests for information can be processed if necessary.
E-Discovery
In legal proceedings, enterprise search applications help to secure and identify digital evidence and data relevant to the investigation. Structured and unstructured data such as e-mails are searched. Experts then check the extracted data for relevance to the case in question.
Forensic analysis
In order to recognize and uncover cases of fraud, e-mails and documents must be analyzed and secured as important evidence. Enterprise search applications allow users to search all databases from a central point. This allows critical areas to be identified more quickly.
iFinder in practice
In addition to the previously mentioned regional institutions of the German Pension Insurance, several federal offices, state criminal investigation offices and state administrations also use iFinder. The intelligent search and analysis software can be used separately or integrated into  platforms such as the intranet or portals of the respective authority. Since iFinder is scalable and grows with the data stock, authorities are able to evaluate petabyte-sized data stocks. Due to its multi-client capability, the solution can be installed and administered centrally and can serve any number of locations or offices of a public authority with search solutions - also individually tailored ones.
Franz Kögl
CEO
Franz Kögl is co-founder and co-owner of IntraFind Software AG and has almost 20 years experience in Enterprise Search and Content Analytics.
Image