Image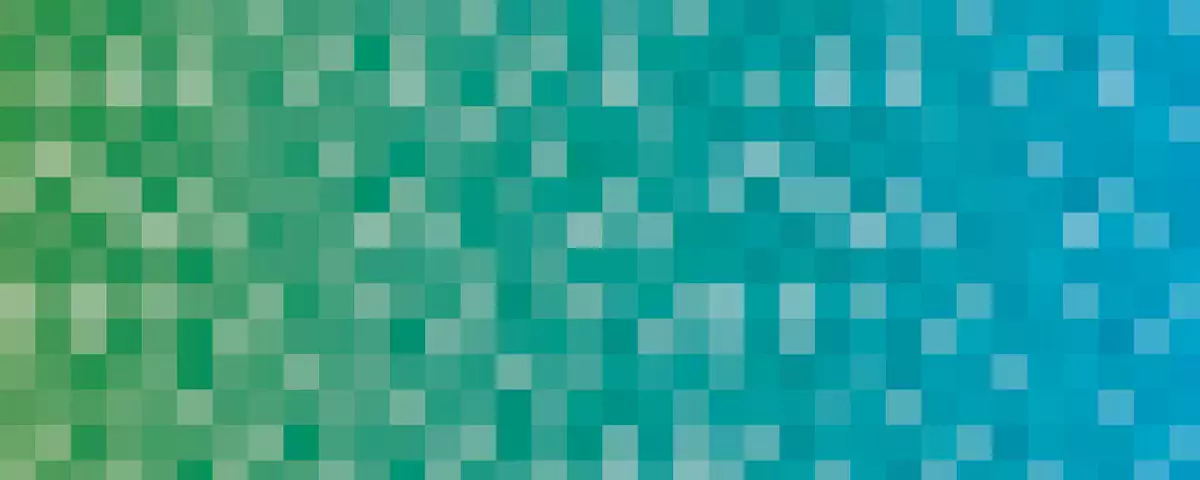 We would like to inform you in the following about the processing of personal data in the context of the use of our Internet pages.
Responsible party
The responsible party for these Internet pages is Intrafind Software AG (Landsberger Straße 368, 80687 Munich, Germany). Further information about our company and the persons authorized to represent it can be found in our imprint.
What data is processed?
Legal basis of data processing
In order to be able to offer you our website and the associated services, we process personal data on the basis of the following legal grounds:
Consent (Art. 6 para. 1 lit. a) DSGVO)
for the fulfillment of contracts (Art. 6 para. 1 lit. b) DSGVO)
on the basis of a consideration of interests (Art. 6 para. 1 lit. f) DSGVO)
for the fulfillment of a legal obligation (Art. 6 para. 1 lit. c) DSGVO).
We will refer to the corresponding terminology in connection with the respective processing so that you can classify on which basis we process personal data.
If personal data is processed on the basis of your consent, you have the right to revoke your consent at any time with effect for the future.
If we process data on the basis of a balance of interests, you as the data subject have the right to object to the processing of personal data, taking into account the requirements of Art. 21 DSGVO.
Access data
When you visit our website, personal data is processed in order to display the content of the website on your terminal device.
In order for the pages to be displayed in your browser, the IP address of the end device you are using must be processed. In addition, further information about the browser of your end device is collected.
We are required by data protection law to also ensure the confidentiality and integrity of the personal data processed with our IT systems.
For this purpose and for this interest, the following data is logged on the basis of a consideration of interests:
IP address of the calling computer (for a maximum of 7 days)
Operating system of the calling computer
Browser version of the calling computer
Name of the retrieved file
Date and time of the retrieval
Amount of data transferred
referring URL
The IP address is deleted after 7 days at the latest from all systems used in connection with the operation of these Internet pages. We can then no longer establish a personal reference from the remaining data.
The data is also used to identify and correct errors on the internet pages.
Contact form
We offer a contact form on our website which you can use to request information about our products or services or to make general contact. We have marked the data that is absolutely necessary for you to answer a request as mandatory fields. Information on other data fields is voluntary.
We need this information to process your request, to address you correctly and to send you a reply. In the case of specific inquiries, data processing is carried out to fulfill a contract or to initiate a contract. In the case of general inquiries, processing takes place on the basis of a balancing of interests.
Inquiries received via the contact form on our website are processed electronically by us in order to respond to your inquiry. In this context, other persons or departments and possibly third parties may also become aware of the form contents that you have sent.
The transmission of form data via the Internet is carried out using encrypted connections. We may use technologies to prevent misuse of the contact form by, for example, so-called "bots" or cases of attempted fraud.
Newsletter
Via our newsletter we inform you about news about us and our products and services. To receive the newsletter, we require a valid e-mail address from you as well as information that allows us to verify that you are the owner of this specified e-mail address or that its actual owner agrees to receive our newsletter in the future. The data collected in the process will only be used for sending the newsletter and will not be passed on to third parties.
With the registration to our newsletter, we store your IP address and the registration date. This is done exclusively for the purpose of proving your registration as well as, in particular, in the event that a third party misuses your e-mail address and registers to receive our newsletter without your knowledge.
You can revoke your consent to receive the newsletter at any time. The revocation can be done by simply clicking on a link in the relevant newsletter itself or by sending a corresponding message to the contact options mentioned in this privacy policy.
Cookies
Cookies are used on our Internet pages. Cookies are small pieces of text information that are stored in your terminal device via your browser. The cookies are necessary to enable certain functions of our Internet pages.
Further information on cookies and settings for cookies can be found below this privacy policy in the section "Cookie declaration".
Web analysis
On this website, the web analysis tool "Google Analytics" is used, provided that you have consented to the use of cookies to this extent. Google Analytics is a so-called web analysis service offered by Google Ireland Limited.
The purpose of its use is the "needs-based design" of this website. The web analysis also enables us to detect and correct errors on the website, e.g. due to faulty links. Google Analytics uses so-called "cookies". These are text files that are stored on your computer and enable an analysis of your use of the website. So-called "client IDs" are used, which are used to create pseudonymous usage profiles that record the use of the website by desktop computers and mobile devices by a user together.
The information generated by the cookie about your use of this website may also be transmitted to and stored by Google on servers in the United States. However, since we have activated so-called IP anonymization on this website and concluded a corresponding order processing agreement with Google Ireland Limited, your IP address will be truncated beforehand by Google within member states of the European Union or in other contracting states of the Agreement on the European Economic Area. Only in exceptional cases will the full IP address be transmitted to a Google server in the USA and shortened there.
An adequate level of data protection for any transfer of personal data by Google Ireland Limited to Google servers in the USA is based on the so-called EU standard contractual clauses in conjunction with an order processing agreement, so that an adequate level of data protection can be guaranteed.
 
You can prevent the collection of data generated by the cookie and related to your use of the website (including your IP address) to Google and the processing of this data by Google by downloading and installing the browser plugin available at the following link (http://tools.google.com/dlpage/gaoptout?hl=de).
Alternatively, you can - especially with mobile devices - prevent the collection by Google Analytics by clicking on the following link. An opt-out cookie will then be set, which prevents the future collection of your data when visiting this website: Deactivate Google Analytics
For more information on the terms of use of Google Analytics and privacy notices, please visit: https://policies.google.com/privacy
Wisepops
We work with WisePops SAS, 49 Rue Jean De La Fontaine, 75016 Paris, France. WisePops is a provider that allows us to play pop-ups. We use WisePops to provide you with customized information during your visit to the IntraDind website with overlay pop-ups. For this purpose, WisePops collects data and sets corresponding cookies. You can find more information about this at: https://wisepops.com/terms-of-service/.
Purposes of the processing of personal data
We process the aforementioned data for the operation of our website and for the fulfillment of contractual obligations to our customers or the protection of our legitimate interests.
In the case of inquiries from you outside of an active customer relationship, we process the data for sales and advertising purposes. You can object to the use of your personal data for advertising purposes at any time.
Voluntary data
If you provide data to us voluntarily, e.g. in forms, and this is not required for the fulfillment of our contractual obligations, we process this data on the legitimate assumption that the processing and use of this data is in your interest.
Recipients / passing on of data
As a matter of principle, data that you provide to us will not be passed on to third parties. In particular, your data will not be passed on to third parties for their advertising purposes.
However, we may use service providers for the operation of this website or for other products or services of ours. We select our service providers carefully - especially with regard to data protection and data security - and take all necessary data protection measures for permissible data processing.
Data processing outside the European Union
Insofar as personal data is processed outside the European Union, you can see this in the previous explanations.
Data protection officer
We have appointed a data protection officer.
You can reach him as follows:
IntraFind Software AG
Data Protection Officer
Landsberger Street 368
80687 Munich
E-mail: datenschutzbeauftragter@intrafind.de
Your rights as a data subject
You have the right to obtain information about the personal data concerning you. You can contact us for information at any time.
In the case of a request for information that is not made in writing, we ask for your understanding that we may require proof from you that you are the person you claim to be.
Furthermore, you have a right to rectification or deletion or to restriction of processing, insofar as you are entitled to this by law.
Finally, you have a right to object to processing within the scope of the law.
You also have a right to data portability within the framework of data protection law.
Deletion of data
We generally delete personal data when there is no need for further storage. A requirement may exist in particular if the data is still needed to fulfill contractual services, to check and grant or ward off warranty and, if applicable, guarantee claims. In the case of statutory retention obligations, deletion will only be considered after expiry of the respective retention obligation.
Right of complaint to a supervisory authority
You have the right to complain about the processing of personal data by us to a supervisory authority for data protection.
Changes to this data protection notice
We revise this data protection notice when changes are made to this website or on other occasions that make this necessary. You will always find the current version on this website.
Status: 20.01.2021