Image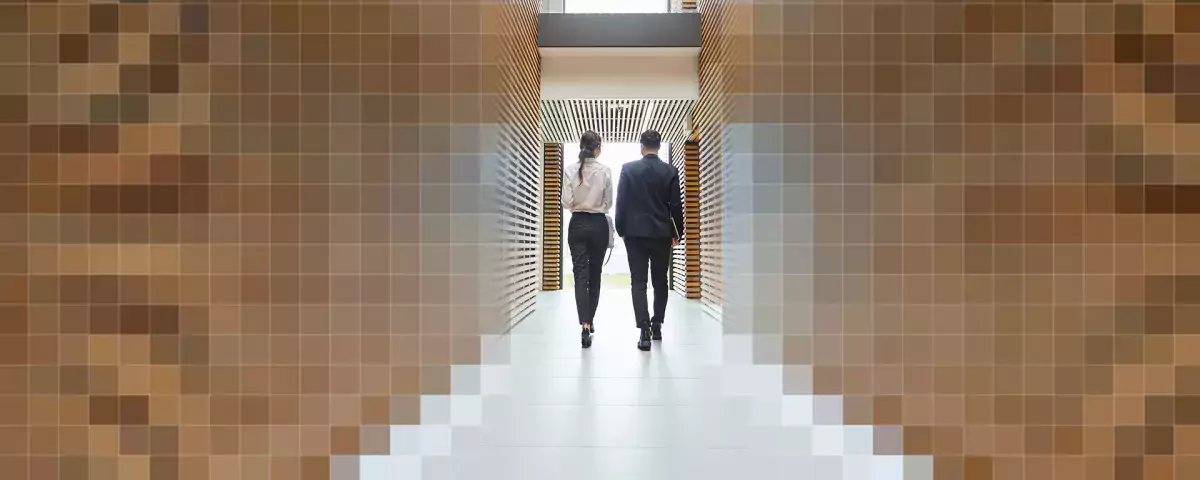 24.11.2020 | Blog
Agility, fast development and high quality code as a goal
Career paths at IntraFind - Dr. Ulrich Reffle in an interview about his tasks and challenges as Product Lead Search at search specialist IntraFind
Image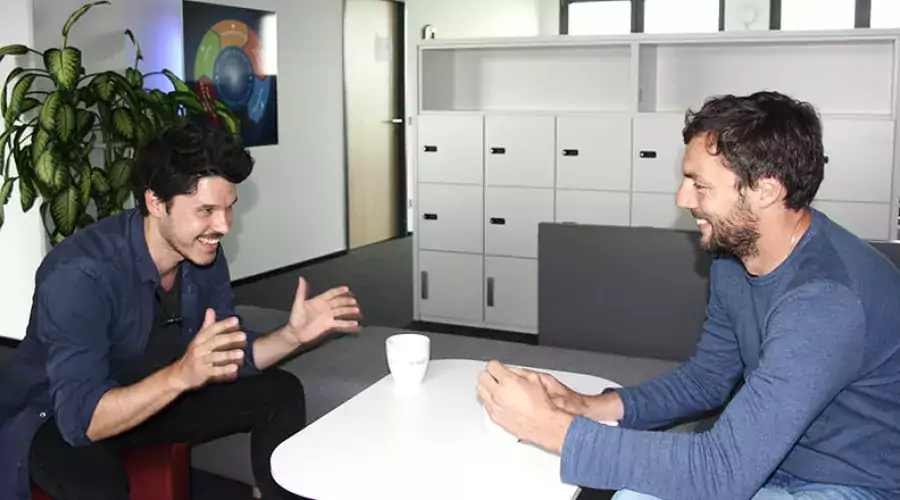 Exciting tasks in software development
At IntraFind many different people work on exciting tasks. At the Munich-based software producer they make sure that colleagues not only fit a certain job profile but are also engaged according to their abilities.
"If employees are allowed to do what they are good at and what they enjoy doing, it is an enrichment for everyone in the team", says HR manager Chris Wohl. The interview with his colleague Dr. Ulrich Reffle, Product Lead Search (on the right side of the picture, gives an insight into the working world at IntraFind.
Uli, tell us what you do at IntraFind
Two years ago the software development department of IntraFind Software AG was restructured. I lead the team that develops the enterprise search software iFinder - our core product. I am responsible for the product strategy as well as for the development team.
When I joined IntraFind in 2014, our product - actually the whole company - was in a transition to a service-oriented architecture, which in my opinion was a great success. My task now, together with our team, is to accompany the next big step towards a Cloud First strategy and at the same time to offer our many loyal existing customers useful new features.
This requires special know-how. Which training path led you to your job?
I studied Computational Linguistics at the Ludwig-Maximilians-University in Munich and also did my doctorate there. I discovered my passion for search engines during my time as a staff member and started to deal with the topic in scientific projects. I was able to deepen this knowledge in practice at the subsidiary of a large US company. Here at IntraFind, I was confronted with many concepts and algorithms I was familiar with, but with technologies that were new to me: Java, a good portion of Lucene and Elasticsearch, and the peculiarities of distributed systems. Currently, it is mainly DevOps-related topics that I have to learn from scratch: Kubernetes, HelmCharts, TerraForm. From this point of view, my training is far from complete, and that's a good thing!
In which role did you start at IntraFind and how has your way there developed?
I had applied for a job as a product developer, but then started in the Professional Services department. My manager at that time told me: If it were up to him, every product developer would first spend two years on projects to get a feel for customer needs. I have never forgotten that sentence - and indeed, two years later, with exactly this experience in my luggage, I switched to product development.
While at university and in my first job a lot of things revolved around efficient algorithms, I now find other questions just as exciting (even if they are less technical): How can we achieve the balancing act of agility, rapid development and high-quality code? What makes our software " enterprise ready" in order to operate it successfully in a company group with 200,000 employees? What does it take to turn a simple full-text search into a tool that really helps people cope with today's flood of data? And what will it look like in five or ten years?
Together with my team, I try to find the best answers to these questions every day.
What do you like about search and what else do you plan to do?
With a product based on Elasticsearch and thus Apache Lucene, we stand on the shoulders of giants who have been driving search engine technology for decades. And yet, every day I have the feeling that the whole idea that people can find the information they really need from huge structured and unstructured databases can still be improved enormously.
This is not just about the classical issue of information retrieval - the challenge of displaying the most relevant hit to the user at the top of the list and making optimal use of our AI skills for this purpose. It is also about operational issues such as the smooth deployment and operation of our software on cloud technologies like Kubernetes, and about the thousand other things in between.
We as a team have to serve all these aspects, and because the company has been growing steadily for many years based on its own success, we are always looking for smart people who enjoy such challenges.
Chris Wohl
Chris Wohl was an HR-Manager at IntraFind from 2017 to 2021. In this function he not only accompanied the recruiting process but also took care of all personnel matters of the IntraFind team.
Image