Image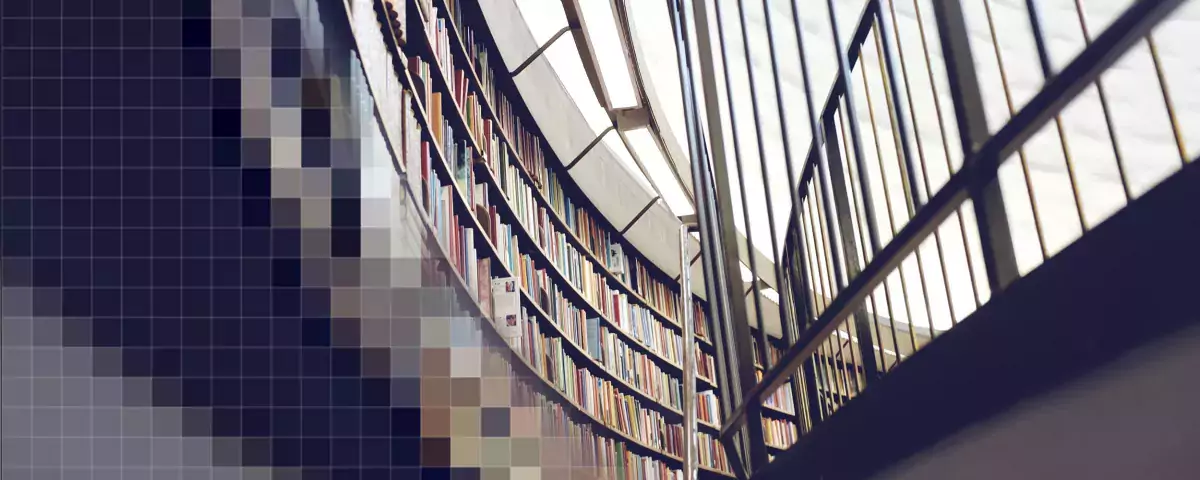 14.02.2019 | Blog
Why a good search function is important for your website
Who has an Internet page, invests usually much time and money for a good Web appearance. The search function is usually too short. We provide you with five arguments why a good search on the website is worthwhile.
No matter whether you want to create a company website for your company, run an online shop or simply plan your own website as a personal business card - building, planning and creating websites cost time and resources. As soon as it is clear how the website should be built, you have to choose the right Content Management System (CMS) and install additional features, such as themes or plugins for shop systems.  
Besides the technology there are also some legal aspects to consider: An imprint is obligatory in Germany anyway and depending on whether you want to use the website for commercial purposes and sell products via an online shop, you have to deal with data protection guidelines, terms and conditions and other eCommerce regulations.
Even if a professional web presence usually involves a lot of effort, the search function on the website remains mostly unaffected. Most content management systems provide a search function as a standard feature. Open source solutions are often integrated here that cost nothing, but only offer the level of a very rudimentary full text search - and often with poor usability. Many search functions on the website do not even offer an autocomplete. For example, the visitor must know exactly how the product or search term is spelled. With the slightest typo, the visitor is shown an empty hit list, which suggests that the product does not exist on the website and is not available for purchase.  
A good search function is therefore just as important for a professional website as the underlying CMS or design. Because nothing is more fatal than when the visitor leaves the website frustrated after a few minutes because he does not find the desired information or the product, even though you have it in your assortment.
With IntraFind Software AG's search products, visitors to your website will find all relevant content - regardless of whether they are looking for a specific product page or data sheets. Especially practical: Contents within a PDF that is offered for download on the website are also included in the search.
For company websites that have a larger range of functions and sometimes serve several languages and countries, such as bmw.com or siemens.com, Intrafind offers the iFinder as an established search product.
The investment in a good search is worthwhile for the following 5 reasons:
1. Find products faster
Especially if you have an online shop through which you sell many different products, it is worth investing in a good search. If the visitor is looking for a specific product, he doesn't have to click his way through the navigation or through the individual categories, but can quickly access the respective product and order page via the search function. The prerequisite is that the search function supports features such as Autocomplete or comprehensive linguistics. With a good search function, the user does not need to know how the product name is spelled correctly. It is even sufficient to enter only the model number in the search field. Even with compound nouns, the search function should have no problem. Whether the visitor enters "Winter tyres Audi A4", "Complete wheel set Audi A4", "Audi A4 car tyres" "185/65 R15 88Q M&S" or accidentally "Wheels Ausi A4" - the hit list should always lead the visitor to the desired product. 
2. Knowing what the customer wants
It is important for the website operator to know what the visitor was looking for. This allows them to check which topics the visitor is most interested in. This allows the visitor to place the corresponding content more prominently or to add it if necessary. On the other hand, he can also see from the evaluation when visitors are looking for a product that is not available in the online shop and can therefore better align his product range with the customer. So make sure that the search function you choose also offers evaluation options in the form of reports.  
A "click-to-rank" function gives results that have been selected and clicked on particularly frequently by visitors a higher relevance in future search queries. The shop owner thus has the opportunity to play out the appropriate content to the visitor in a targeted manner and thus optimally guide him in product selection. The website visitor, in turn, benefits from content and offers that are precisely tailored to his or her needs.
3. Sell more products
A good search function leaves the visitor not only with a mere hit list behind. In addition to the search results, a professional search application also suggests related topics such as suitable accessories or refers to current news or upcoming events.
Thanks to a good search function, online shop operators can successfully up-sell and cross-sell if the hit list not only shows the product they are looking for, but also the matching accessories, e.g. via a knowledge graph.
If the user is logged in to the online shop and has stored profile data in which details such as gender, age and past sales are noted, the search function can sometimes even deliver individual hit lists that are aligned to the visitor's area of interest. This enables the online shop operator to place products in a more targeted manner and market them to the right target group.   
4. Offer more service
Whether step-by-step instructions, user manuals in PDF format or videos - the more content there is on a website, the more likely it is that content will disappear into the depths of navigation and be harder to find. A good search function should therefore not only be limited to the pure website text, but also include download files such as PDFs. For example, this allows visitors to browse content from manuals or operating instructions that are available for viewing in the online portal without making a separate request to the support department or having to download these documents separately. This allows website operators to offer more service and fully exploit the potential of the content.
A good search function should also be able to easily handle websites that are maintained in multiple languages. Thus, good search functions can also output mixed-language hit lists. So if a German-speaking visitor is looking for a specific product manual, which is only available in English, it will still be found via the search.
5. More satisfied website visitors who like to come again
Anyone who has a company knows that competition is fierce. As a rule, website visitors only take a few minutes to search the website for the information or products they want. If they do not find what they are looking for, they leave the website again and may visit the competitor's website. 
A professional search function that guides the user to the desired product ensures that visitors jump off less frequently and increases the probability that they will also make purchases.
Conclusion: USP through search
A good website costs time and money. So that the expenditures are not in vain and website visitors come back gladly, it is worthwhile itself to invest into a professional search function. It ensures that website visitors find what they need more quickly and that the path to purchase is even easier. A good search function on the website can therefore become a valuable USP for the online shop owner, which makes him stand out from his competitors.
Are you interested in a search function for your website? Do you have any questions? Contact us - we will be happy to advise you.
Franz Kögl
CEO
Franz Kögl is co-founder and co-owner of IntraFind Software AG and has almost 20 years experience in Enterprise Search and Content Analytics.
Image